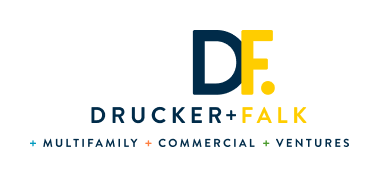 Drucker & Falk, LLC has gained a stellar reputation as a real estate management company built on solid business values. Serving communities throughout the Mid-Atlantic and Southeast, Drucker & Falk proudly offers a steadfast commitment to its clients, customers, and employees. In fact, that commitment is part of our mission statement...something we take very seriously. What does it all mean to you, our customer? It means that your living experience at a Drucker & Falk managed community will be the very best.
Founded in 1938, Drucker & Falk is the nation's twelfth oldest Accredited Management Organization® (AMO®). An AMO® designation is the only recognition given to real estate management firms. Conferred by the Institute of Real Estate Management (IREM), achievement of AMO® status is a major step toward recognition as one of the nation's outstanding professional multifamily real estate management organizations.
At Drucker & Falk, we are pleased to serve you today and every day. After all, your home is where our heart is.